David Psenicka, Pianist and Composer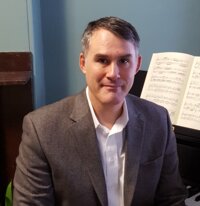 Are you are interested in piano lessons for your children, or would you like to learn to play yourself?
I'm a pianist and composer with a doctoral degree in music and seven years of experience teaching private lessons for kids and adults. I have a practical approach that emphasizes fun, musicality, efficient practicing techniques and an understanding of how music is organized and written. I also motivate my students by teaching the music that they are interested in, whether it's pop, broadway, classical or jazz.
Contact me for a free trial or click here for more information.
Located in the Wissahickon area just off of I-76 near the entrance to Main Street in Manayunk.